---
There are currently 600 Guests and 97 Members online NOW!
---
---
Need help getting Logged In?
---
Request for Comments: Limited Opening of Recreational and Commercial Red Snapper Fishery in South Atlantic Federal Waters
KEY MESSAGE:
NOAA Fisheries requests comments on Amendment 43 to the Fishery Management Plan for the Snapper-Grouper Fishery of the South Atlantic Region (Amendment 43). The proposed actions would specify recreational and commercial annual catch limits for red snapper beginning in 2018.
Red snapper recreational and commercial seasons would open in South Atlantic federal waters for limited harvest in 2018.

The South Atlantic Fishery Management Council approved Amendment 43 after recent scientific information indicated an increase in the red snapper population since 2014.

NOAA Fisheries determined the proposed limited harvest in 2018 is neither expected to result in overfishing, nor prevent continued rebuilding of the population.
*Comment period begins on April 16, 2018, and comments are due by June 15, 2018*
SUMMARY OF PROPOSED CHANGES FOR RED SNAPPER:
The total annual catch limit would be 42,510 fish.

The recreational annual catch limit would be 29,656 fish.

The recreational bag limit would be one red snapper per person per day. This applies to private and charterboat/headboat vessels (the captain and crew on for-hire vessels may retain the recreational bag limit).

The commercial annual catch limit would be 124,815 pounds whole weight.

The commercial trip limit would be 75 pounds gutted weight.

There would be no minimum size limit for the recreational or commercial sectors.

The opening and closing of the recreational sector would be specified before the recreational season begins and would be weekends only (Friday, Saturday, Sunday).
The commercial sector would close when the commercial annual catch limit is projected to be met.
Amendment 43 specifies that the commercial sector would open the 2nd Monday in July and the recreational sector would open the 2nd Friday in July. If the fishing seasons do not open exactly on these dates, they would open as close to these dates as possible.

NOAA Fisheries will announce the opening dates, if the amendment is approved, in a future Fishery Bulletin.
PLEASE NOTE: The timing of the 2018 season is contingent on when the final rule for Amendment 43 is implemented, if approved.
HOW TO COMMENT ON THE NOTICE OF AVAILABILITY:
The comment period begins on April 16, 2018, and comments are due by June 15, 2018. You may submit comments by electronic submission or by postal mail. Comments sent by any other method (such as e-mail), to any other address or individual, or received after the end of the comment period, may not be considered by NOAA Fisheries.
Electronic Submissions: Submit all electronic public comments via the Federal e-Rulemaking Portal.
1. Go to www.regulations.gov/#!docketDetail;D=NOAA-NMFS-2017-0148.
2. Click the "Comment Now!" icon, complete the required fields.
3. Enter or attach your comments.
Mail: Submit written comments to Frank Helies, Southeast Regional Office, NMFS, 263 13th Avenue South, St. Petersburg, FL 33701.
This bulletin serves as a Small Entity Compliance Guide, complying with section 212 of the Small Business Regulatory Enforcement Fairness Act of 1996.
Read More
---
---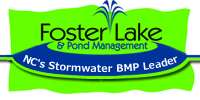 ---
---
---
---
---
---
---
---
WTB 80 Class Tiagra/Penn etc
Last post by wet_rat
Apr 19, 2018 at 08:05:27
Motorguide XI5 pinpoint GPS Trolling motor SOLD. Thank you
Last post by Stress
Apr 18, 2018 at 18:36:08
FS: Lot of 10 custom seawitches.....
Last post by jms-ilm
Apr 18, 2018 at 15:14:23
WTB Dock Box
Last post by Mrquint
Apr 18, 2018 at 13:29:02
PIONEER 222 SPORTFISH - Excellent Condition, SOLD!! Full Payment Received
Last post by CW66
Apr 18, 2018 at 11:34:42
Garmin 741xs and Garmin GXM52 Sirius weather ant FS
Last post by guimond
Apr 18, 2018 at 06:58:36
Seeker Rods - East Coast series - 8'
Last post by Subcultures10
Apr 18, 2018 at 01:44:19
---
---
---
What does THIS have to do with fishing?


---