---
There are currently 357 Guests and 110 Members online NOW!
---
---
Need help getting Logged In?
---
MOREHEAD CITY — Staff with the N.C. Division of Marine Fisheries will hold a three-day, in-person workshop March 27-29 with scientists who are peer reviewing a draft assessment of the North Carolina blue crab stock.

The workshop will be held at the DoubleTree by Hilton Hotel New Bern Riverfront, 100 Middle St., New Bern.

The discussions begin at 1 p.m. on March 27, 9 a.m. on March 28, and 9 a.m. on March 29 and will be open to the public. The open sessions allow the public to observe the peer review process, but do not include a public comment period.
When deemed necessary, the committee will close the meeting to the public allow the peer reviewers to deliberate and complete a draft version of their peer review report.

A stock assessment is a scientific analysis that uses information gathered from commercial and recreational fishermen and data from on-the-water scientific sampling and observations to determine the health of a population and predict how that population may respond to different management measures.

A peer review is an evaluation of scientific work by independent and unbiased experts. A peer review of a fisheries stock assessment evaluates the validity of the data used, the appropriateness of the assessment model used and the rationale of any assumptions used to determine if the science conducted is adequate for use in fisheries management. Peer review scientists have not been involved in or had input into the development of the stock assessment and have no stake in its outcome.

The open, in-person peer review process is meant to foster communication between the peer reviewers and division stock assessment scientists and to improve public understanding of fisheries stock assessments.
For more information, contact Jason Rock with the Division of Marine Fisheries at 252-948-3874 orJason.Rock@ncdenr.gov.
Read More
---
---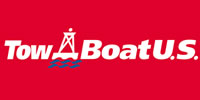 ---
---
---
---
---
---
---
---
Double Ski Floating Dock
Last post by legaljim
Mar 20, 2018 at 07:41:01
Bent butts and bent butt rod FS
Last post by cljoyner27
Mar 19, 2018 at 16:13:30
Lee Jr. Wishbone bases and poles, Pompanette Fighting Chair, Gin Pole, buggy shade top.
Last post by jaybyrd83ecu
Mar 19, 2018 at 09:19:39
CARACAL 18' 2006
Last post by CC
Mar 18, 2018 at 21:16:01
Daiwa Saltiga LD40HS(SOLD)
Last post by tic
Mar 18, 2018 at 10:30:16
Jet Skis & Trailer For Sale
Last post by legaljim
Mar 17, 2018 at 18:14:23
TLD 25s
Last post by speckchaser
Mar 17, 2018 at 16:51:22
140gal fuel transfer tank
Last post by SPEARIT
Mar 17, 2018 at 07:08:06
---
---
---
What does THIS have to do with fishing?


---