---
There are currently 323 Guests and 98 Members online NOW!
---
Need help getting Logged In?
---
WILMINGTON, N.C. — The Coast Guard rescued two men Tuesday after their boat overturned near Carolina Beach.

Sector North Carolina watchstanders received a report at 11:06 p.m. Monday stating two men, ages 25 and 35, were aboard the 41-foot fishing boat Allicat, when the boat ran aground in Snow's Cut. The men remained aboard and waited for high tide to re-float the boat, but at 1:16 a.m. Tuesday, watchstanders received notice the vessel overturned and one man was in the water.

A 29-foot Response Boat-Small (RBS) crew launched from Station Wrightsville Beach and arrived on scene at 1:51 a.m. They pulled one man from the water and brought both aboard the RBS. One man reported leg injuries, the other reported back injuries, and both showed signs of cold weather exposure.

The boat crew arrived at the Carolina Beach Wildlife Boat Ramp and transported the two men to EMS at 2 a.m. They were brought to New Hanover Regional Medical Center by EMS and were last reported in stable condition.


Read More
---
---
---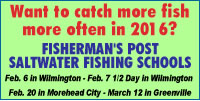 ---
---
---
---
---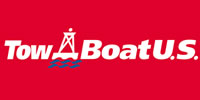 ---
---
Used Electronics
Last post by AboutTime2Fish
Feb 09, 2016 at 13:09:29
Pair- Shimano TLD15 on Outerbanks Outfitters full roller rods $250
Last post by Tim67580
Feb 09, 2016 at 09:03:47
Pair- Okuma Titus Gold 15 2-speed on Outerbanks Outfitters Live Bait Rods $325
Last post by Tim67580
Feb 09, 2016 at 08:58:05
Reduced Must Sell! 04 Carolina Skiff 198 DLX / 06 115 Yamaha 4stroke $10,000
Last post by BeachBumHeel
Feb 09, 2016 at 08:35:27
Doublewide in Sneads Ferry 14k SOLD!!!
Last post by allenj
Feb 09, 2016 at 07:30:14
Star Rods B50100WOHC Standup Rods $340.00 each
Last post by Critter
Feb 09, 2016 at 06:37:24
Whitecap 3" latch locking t handle
Last post by werewolf0711
Feb 08, 2016 at 20:58:14
33ft Wetslip Seapath Marina
Last post by PirateJuan
Feb 08, 2016 at 17:25:33
---
---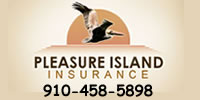 ---
What does THIS have to do with fishing?


---