---
---
Posts: 6

Any New Englander's out there, this first decoy is believed to have belonged to Benjamin Pease of Martha's Vinyard. Pease is a famous "island decoy carver" himself, making many of his own decoys, one which sold for over 20k recently. This Jasper Dodge Bluebill Drake is branded "Pease" in weight and keel. Decoy is circa late 1880-early 1890's.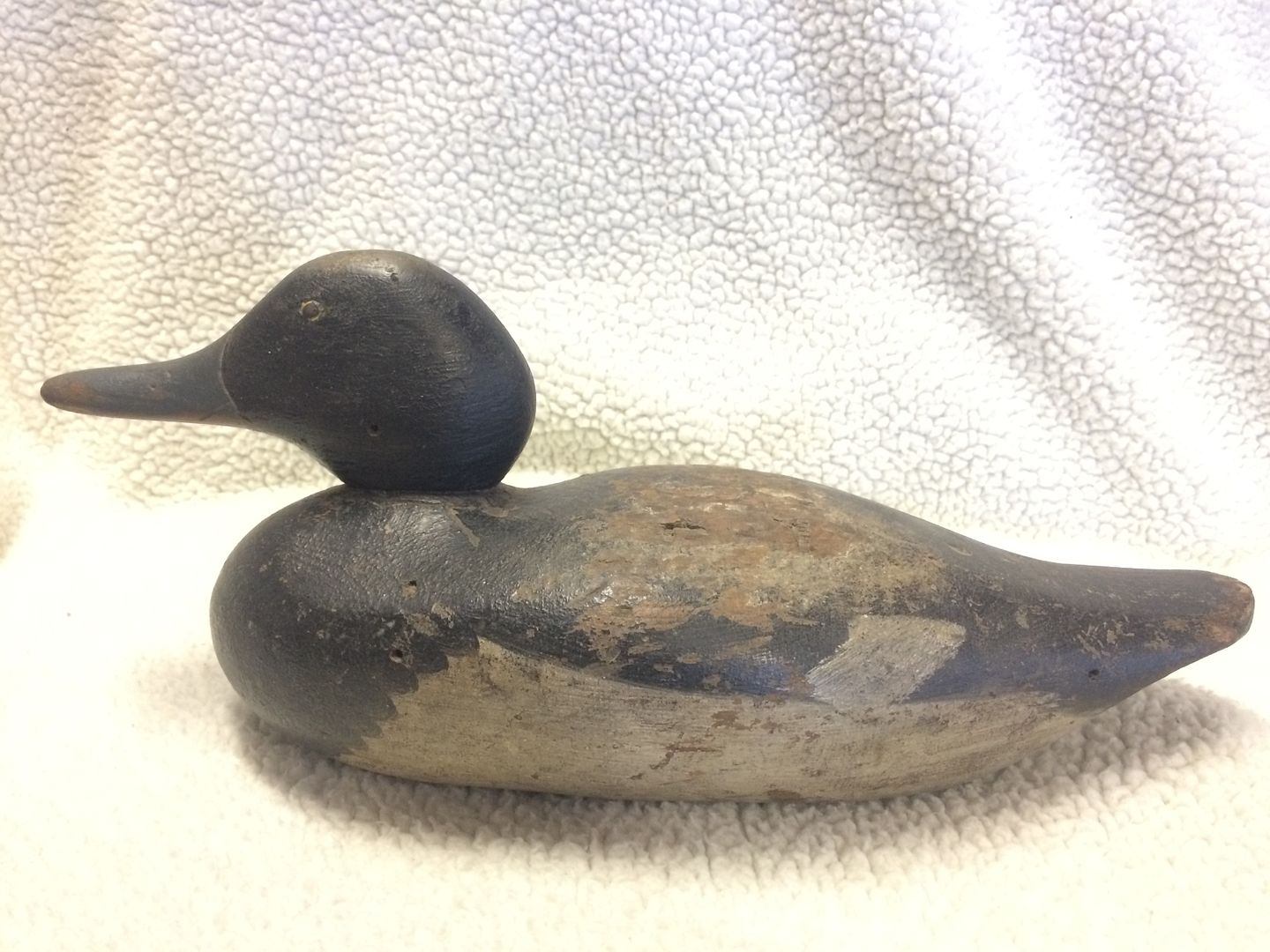 250$



Second decoy is an Ed Pearson c.1890-1925 of havre de grace MD, Canvasback Drake. Pearson decoys are very rare as he did not produce many. Asking 300$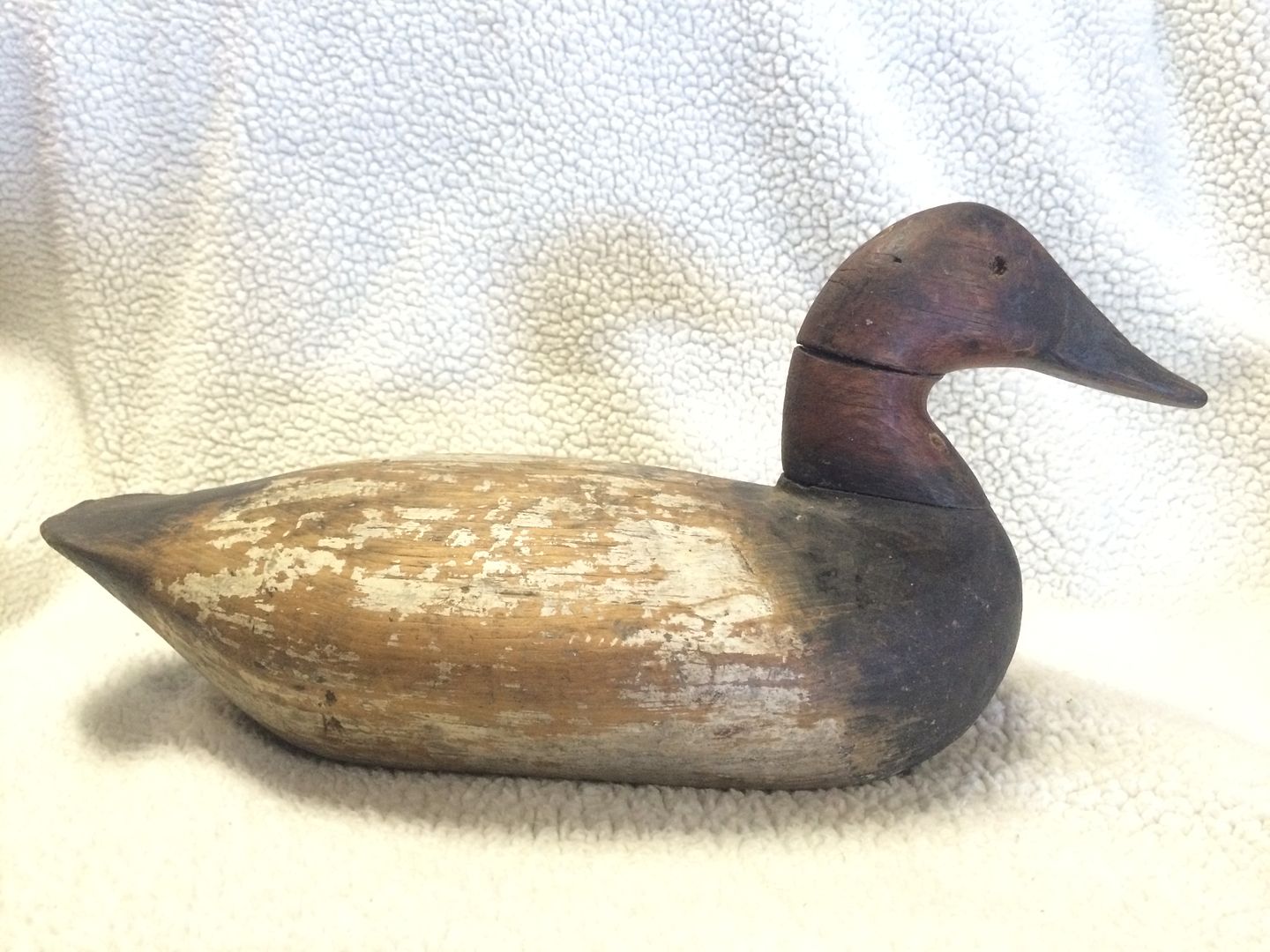 These two I am also going to add into the mix.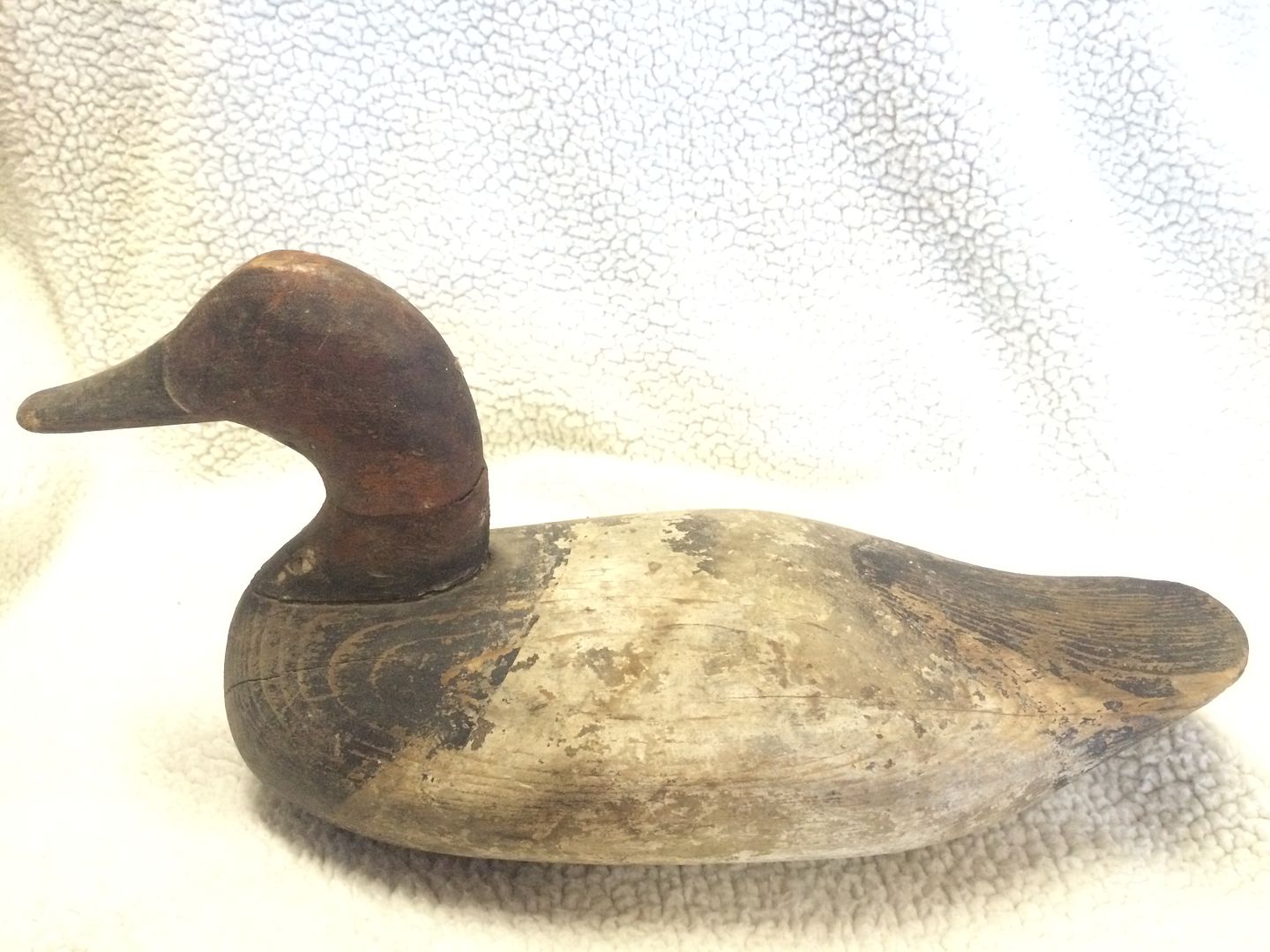 Very rare working Chesapeake Bay decoy. Carved by "Jim" James Alexander Currier of Havre de Grace, MD Circa 1920's.


"Jim Currier hunted, guided and worked in his father's livery stable before he landed a job with the United States postal department. For forty-three years, he kept the government job and eventually retired as postmaster (McKinney 34). He carved decoys for himself in a workshop behind his house. Black duck, Canada goose, canvasback, green-wing teal, mallard, pintail, redhead and scaup decoys were first carved by hand from white pine and later from cedar. Most of Currier's decoys portray low head or contented positions, but some of his canvasbacks are high necked. Feather-like painting and distinct bill and head carving set Currier's decoys apart from others' and have established Jim Currier as one of the Susquehanna Flats' prominent carvers."- Ward Museum


Unique markings include midline small X near tail.

250$




All original paint Canvasback Drake carved by James (Jim) Holly and branded by outlaw gunner Jesse Poplar a famous hunter from the late 1800's, there are a few famous paintings of him gunning from this era.

Jim Holly (1855-1935) was a boat builder and craftsman by trade, made the most seaworthy, yet trim bushwack boat on the Flats. His boats were said to be unequaled in the water (reference from Ward Museum). Like his father, John, Jim also carved decoys but did not follow his fathers style.


This decoy is branded by and belonged to and hunted over by Jesse Poplar of Havre de Grace, MD in the late 1800's.


On December 3, 2015 a non original paint with repaired damage under tail J D Poplar (Jesse Poplar) branded James Holly Canvasback Drake sold for 435$. Item number 68873 on decoysforsale.com

Original paint has very minor wear as it was a working decoy, neck with crack as majority of decoys of this era, see pictures for details, body with no cracks. " J D Poplar" is branded into the wood on bottom of decoy. Remnants of possibly original decoy line approximately 7" long.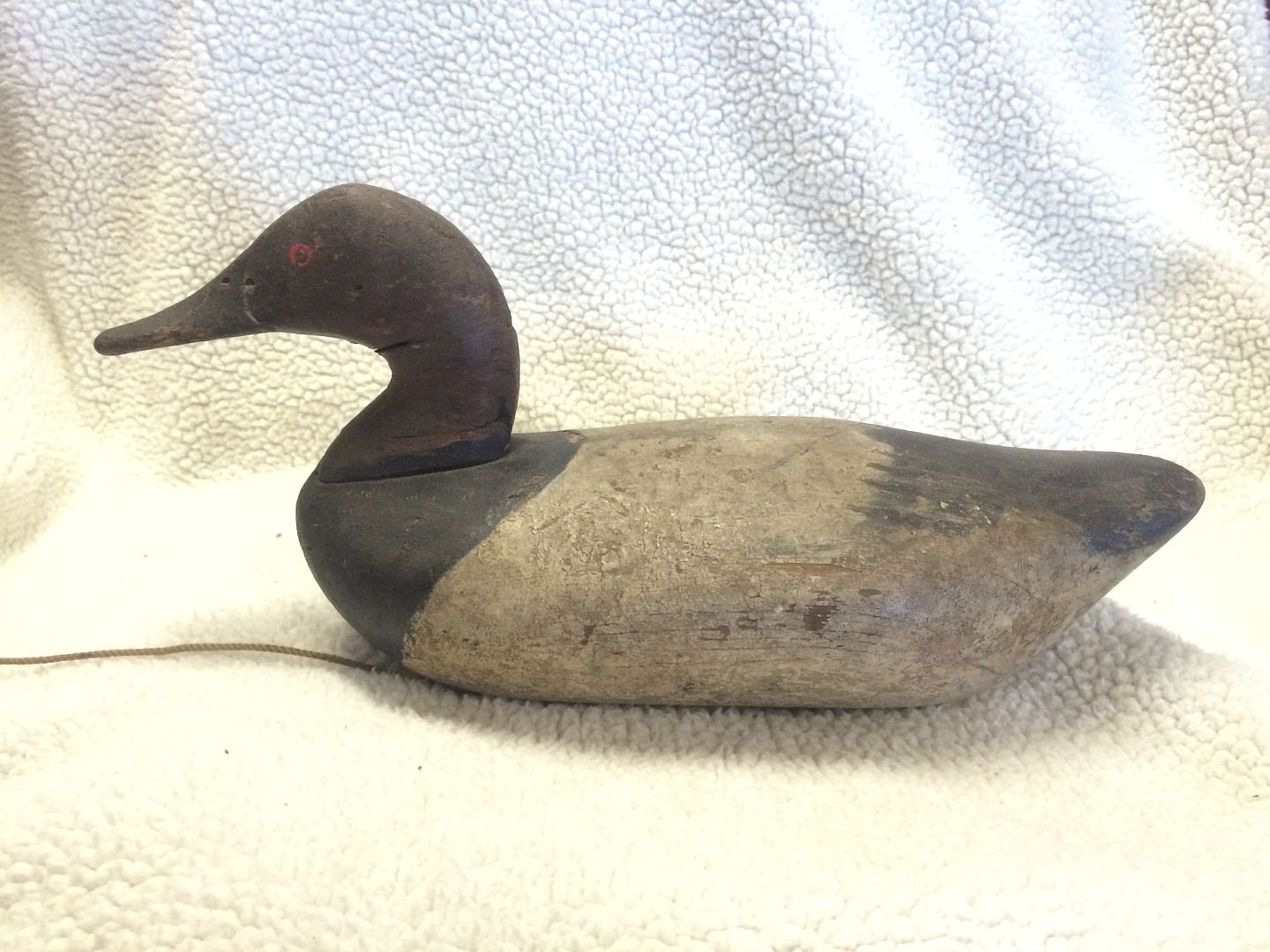 550$

will entertain trades for saltwater reels
---
Posts: 1

Is the Ed Pearson Decoy still available? If so, do you have any other pictures?
---
Posts: 330
Location: Whiteville NC / Little River SC
I cant view the pictures on here for some reason. Can you send pics with the prices to my cell phone. This may be a cool gift for a good friend

Thanks!

910-640-7772
_________________
Capt Jim Bowen
THE Stick Slinger
Little River SC
910-640-7772
---
Posts: 1

Sun Mar 15, 2020 11:10 pm
Is the Jim Holly decoy still available? If so would like to see more pictures . Thanks - (401) 919 8072

John
---
Posts: 650
Location: Ocean, NC
This post is c2016.......
_________________
2006 Sailfish 2360
---
---
---
---
You

cannot

post new topics in this forum
You

cannot

reply to topics in this forum
You

cannot

edit your posts in this forum
You

cannot

delete your posts in this forum
You

cannot

vote in polls in this forum
You

cannot

attach files in this forum
You

cannot

download files in this forum

4 Antique Duck Decoys c. 1880-1920 - SaltwaterCentral.Com