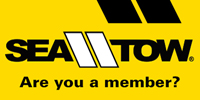 ---
---
Posts: 348
Location: Whiteville NC / Little River SC
I am interested in a longer, maybe carbon fiber gaff. I see them up to 12' long.

Anyone have one they want to part with or suggestions on where to find a good one?

I know Marsh Tacky has a good one but is there anyone else?

Thanks!
_________________
Capt Jim Bowen
THE Stick Slinger
Little River SC
910-640-7772
---
Posts: 43
Location: SilerCity
Get ahold of Kevin sneed at rigged and ready fishing center at Holden beach Iím sure he can take care of you
---
Posts: 3133

Wed Oct 07, 2020 10:37 am
I don't want to separate with it but if you want to borrow and use a 12' marsh tacky to see why they are the better option I'm to lend you one to use. There is a huge difference in theirs vs anything else on the market. American made from American components with a lifetime warranty.
_________________
2011 SEAHUNT Gamefish 25
TWIN 150 Yamahas
McAttacK

Team Kraken
JB Custom Rods
Check US out on Facebook!
McAttacK Fishing Team

www.mcattackfishing.com
---
Posts: 348
Location: Whiteville NC / Little River SC
I really appreciate it man, I ordered one from Wes today. Finally got him on the phone.
_________________
Capt Jim Bowen
THE Stick Slinger
Little River SC
910-640-7772
---
Posts: 3133

STICK-SLINGER wrote:
I really appreciate it man, I ordered one from Wes today. Finally got him on the phone.


He stays wrapped up all the time. I've told him he needs to find someone to take the calls and answer emails but he isn't wanting to listen. Glad you got him and I think you'll be happy
_________________
2011 SEAHUNT Gamefish 25
TWIN 150 Yamahas
McAttacK

Team Kraken
JB Custom Rods
Check US out on Facebook!
McAttacK Fishing Team

www.mcattackfishing.com
---
Posts: 806
Location: Chapel Hill/Pine Knoll Shores, NC
Wed Oct 07, 2020 11:15 pm
Is there a size limit in tourneys? I remember an article many years ago, when the SKA had an 8 foot limit, a guy who was second or third at the weigh-in pointed out a longer gaff in the rod holder of a boat ahead of him. That person admitted using the gaff to land his fish, and was DQ'ed, and the guy behind got quite a financial boost, although he may have pissed some people off.
---
Posts: 348
Location: Whiteville NC / Little River SC
I have never heard of it but I sure cant say it hasn't happed. I have fished quite a few and used to run with the SKA but I don't ever remember reading a rule about the gaff length.
_________________
Capt Jim Bowen
THE Stick Slinger
Little River SC
910-640-7772
---
Posts: 181
Location: Wilson NC
This is from the SKA website in the rules section:

F. OTHER EQUIPMENT: Gaffs and nets used to boat or land a fish must not exceed an overall length of 12 feet. Flying or detachable head gaffs are not allowed. All gaffs must be equipped with a single hook. Harpoon or lance attachments are prohibited. Floats are prohibited with the exception of any flotation device attached to the line or leader for the sole purpose of regulating the depth of the bait. The flotation device must not in any way hamper the fighting ability of the fish. Entangling devices, either with or without a hook are prohibited and may not be used for any purpose including baiting, hooking, fighting or landing the fish. Outriggers, downriggers, and kites are permitted, provided that the actual fishing line is attached to the device by a snap, clip, rubber band or other release devices so the line is released upon the strike and the fish is fought unencumbered on an allowed rod, reel, and line.
---
---
---
---
You

cannot

post new topics in this forum
You

cannot

reply to topics in this forum
You

cannot

edit your posts in this forum
You

cannot

delete your posts in this forum
You

cannot

vote in polls in this forum
You

cannot

attach files in this forum
You

cannot

download files in this forum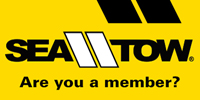 ISO long 2 pcs kingfish gaff - SaltwaterCentral.Com