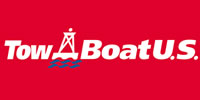 ---
---
Posts: 211
Location: Wilmington, NC
Just wanted to to let everyone know that we have started a chapter of RFA-NC, I am working on getting RFA-NC.org up and running. You can check us out on Facebook at https://www.facebook.com/RFANC . I will be posting updates on Facebook as well as here until I get the website up and running. Our next issue is going to be the coming flounder regulations/closures. Please join us as we fight for the right to keep fishing!


Here is the post I made on Facebook regarding how we got to forming a new chapter of RFA-NC:


The Cape Fear Captains Association had a meeting last Thursday 4/2/15 with about 20 group members present. We weighed our options and ultimately voted to form a North Carolina chapter of the recreational fishing alliance. By doing this, we get to operate under their 501 (c) (4) umbrella. This means we can participate in political issues, use lobbyists ect as a non profit. Any money we raise here stays here for the group to use on things/issues that we as a group decide. We had to elect 3 officers to become an official chapter and Robert Schoonmaker was elected chairman, Mark Cogdell (me) was elected secretary and James Sabella was elected treasurer.
This is from the RFA website www.joinrfa.org
Anti-fishing groups and radical environmental interests are pushing an agenda on marine fisheries issues affecting America's saltwater anglers. At the Recreational Fishing Alliance (RFA), we're pushing back to protect your right to fish!
Incorporated in 1996 as a 501(c)(4) national, grassroots political action organization, RFA is in the trenches, lobbying, educating decision makers and ensuring that the interests of America's coastal anglers are being heard loud and clear. Click here to learn more about what we're up against, and why joining the Recreational Fishing Alliance (RFA) is so important when it comes to protecting your right to fish.
As your watchdog, RFA understands what recreational fishing is worth to you – we were founded specifically to represent recreational fishermen and the recreational fishing industry on marine fisheries issues on every coast, with state chapters established to spearhead the regional issues while building local support for the overall RFA mission:
"To safeguard the rights of saltwater anglers, protect marine, boat and tackle industry jobs and ensure the long-term sustainability of U.S. saltwater fisheries."
I know this is a long winded post but I want to keep everyone informed on what is going on. We need to regain our focus and drive that we as a group had and continue on where we left off with doing away with this ridiculous logbook.
---
---
---
---
You

cannot

post new topics in this forum
You

cannot

reply to topics in this forum
You

cannot

edit your posts in this forum
You

cannot

delete your posts in this forum
You

cannot

vote in polls in this forum
You

cannot

attach files in this forum
You

cannot

download files in this forum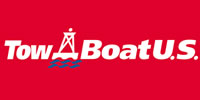 MEETING April 27th - SaltwaterCentral.Com