---
---
Posts: 941
Location: Sanford, NC
Fri May 04, 2018 11:39 am
Is apparently lacking
... season has been open 3 full fishable days and not a sniff or picture with only one bottom bouncing report by gdog who had no joy ... Chumbucket, say it ain't so
...
---
Posts: 2141
Location: Hampstead
Fri May 04, 2018 12:05 pm
LOL Gaff. Been too busy fishing last 3 days to type. Here's a little something to hold you over...
_________________
Capt. Chum
USCG OUPV
Shenanigans Sportfishing
Onslow Bay 27

https://www.facebook.com/chum.bucket.90857
---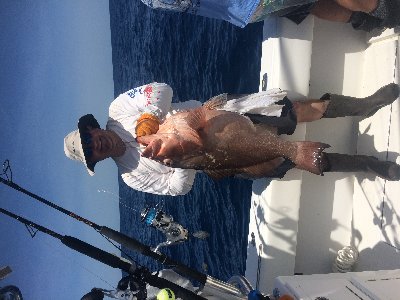 James' 24# red. I actually got him to smile for a picture!
---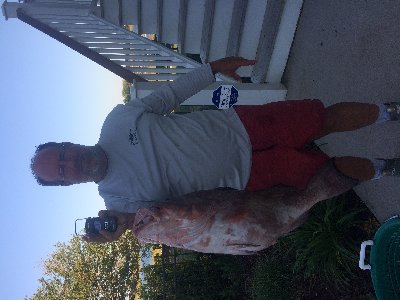 My 23# red. Her belly is almost as big as mine. Almost.
---
---
Posts: 941
Location: Sanford, NC
That for damn sure got the skunk off the board ... Thanks ... 'bout to forget how a group dog looks ...
---
Posts: 916

Smile. I should have changed shoes first.
_________________
25\' Sportcraft \"DevOcean\" God/Family/Work/Fish
---
Posts: 501
Location: Wildwood Florida
Fri May 04, 2018 11:11 pm
I tried a little Tuesday but when a pound of lead won't hold I gave up.. Going to try and find some Spanish next week. I hear they have made a showing the past few days!!
---
---
---
---
You

cannot

post new topics in this forum
You

cannot

reply to topics in this forum
You

cannot

edit your posts in this forum
You

cannot

delete your posts in this forum
You

cannot

vote in polls in this forum
You

cannot

attach files in this forum
You

can

download files in this forum

Red Hot Grouper Bite - SaltwaterCentral.Com