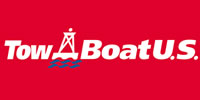 ---
---
Posts: 3092

bambam wrote:
I'm sure you'll get it pretty quick. Garmin makes the most intuitive electronics IMO. Plus you're a smart guy.....lol


Yea man. My problem is getting days to line up that I can get out there.


tramac wrote:
I have a raymarine unit and love it, never given me a reason to want more. But thing looks pretty sweet. My daughters braces might have to wait...


🤔 That might get you in trouble. lol. Thanks.


tanktom wrote:
Werewolf0711:

Looking at pics of transducer mounted (great pics by the way!). Just bought Garmin 1042svx with down, clear and side view. I have a single engine and was wondering about mounting it near drain plug. Guess you have twin engines. Think I would be better to mount to side or near center like yours due to side scan? Thanks!


As stated above. With a single you want it mounted more to the side of the downward turn of the engine so you will want to confirm that first. I have twins so I get to go pretty dead center. I think mine could actually go down a little more but I'll probably leave it for now and get some actual fishing use out of it first. They say mount as close to center but on downward side of prop turn. Post up a pic of your transom and I'm sure I can help point out a spot or others on here can as well.

Thanks for the kind words.
_________________
2011 SEAHUNT Gamefish 25
TWIN 150 Yamahas
McAttacK

Team Kraken
JB Custom Rods
Check US out on Facebook!
McAttacK Fishing Team

www.mcattackfishing.com
---
Posts: 2

werewolf0711 wrote:
So the 8600 units moved the sd slot to the rear so that extra space all around the unit is gone. I looked at the cutout sheets and thought I'd be close but didn't know it would be that much off. My neighbor compared it to his 7612 and you can tell they took a good bit off the side where the sd slot was rachat de crédit endettement. Not a huge biggie but getting a company to get back with me on a small piece of black acrylic job has been a challenge.

The problem with these car radios is that they are not compatabile with all the car fronts. So, you have to tinker.
---
---
---
---
You

cannot

post new topics in this forum
You

cannot

reply to topics in this forum
You

cannot

edit your posts in this forum
You

cannot

delete your posts in this forum
You

cannot

vote in polls in this forum
You

cannot

attach files in this forum
You

cannot

download files in this forum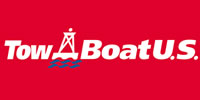 New 8612XSV..... - SaltwaterCentral.Com