---
---
Posts: 4196
Location: Johnston County, NC
Went to Ohio for the first time. Used an outfit my buddies recommended. This deer was killed on free range by my 16 yr. old with a bow. First bow kill. 12 point. 280 lb. Split brow tines and one growing out of eye brow. Unusual but pretty cool.
_________________
Matador
2200 NauticStar Tournament

You can lead a horse to water but you cant make him THINK.
---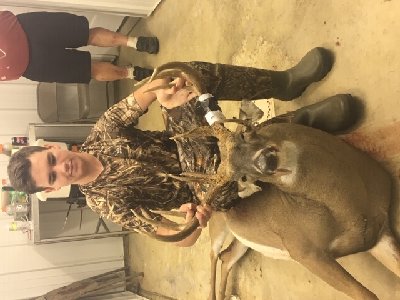 ---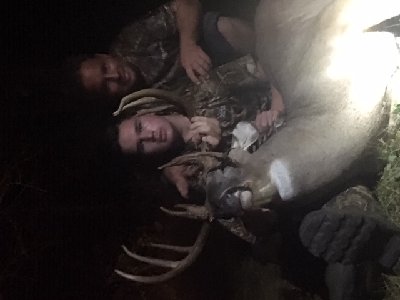 ---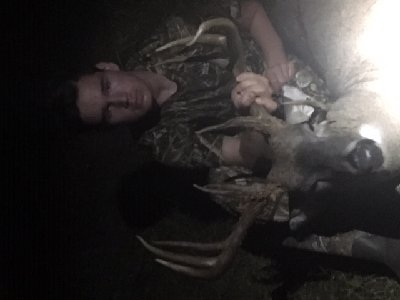 ---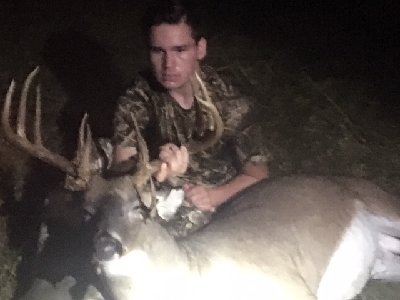 ---
---
Posts: 177
Location: Gloucester
Congrats!! That's awesome.
_________________
Chad
Parker 2520 - Miss Crete
Kernersville - Gloucester, NC
---
---
---
---
Posts: 52
Location: Charlotte, NC
Congrats to your son! I always enjoyed hunting up there....they grow them big!
---
Posts: 794
Location: atlantic beach
never seen one with tine growing out of head thats cool
_________________
2017 33 onslow bay 300 yamahas
---
---
---
---
You

cannot

post new topics in this forum
You

cannot

reply to topics in this forum
You

cannot

edit your posts in this forum
You

cannot

delete your posts in this forum
You

cannot

vote in polls in this forum
You

cannot

attach files in this forum
You

can

download files in this forum

ACR Electronics promotion Rebate - SaltwaterCentral.Com