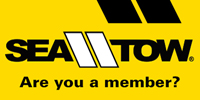 ---
---
Posts: 2606
Location: Pittsboro, NC
Here's a recent article about the perpetual fight to keep Hatteras Inlet accessible open. For those of you who've fished there, you can recall 6 or so years ago when it was a straight shot from the marinas to the inlet. Now boats (and ferries) have to take a big wide loop back into the sound and skirt the north side of ocracoke to get out, and even that channel is constantly filling in and needing maintenance. Here's an article about it.

https://ocracokeobserver.com/2021/10/25/comments-sought-on-hatteras-inlet-dredging/

Want the tl;dr version?

Please email this contact: Emily.B.Hughes@usace.army.mil and tell her you support option 3.

Option 1 is don't do anything.
Option 2 is to only dredge during certain seasons to minimalize environmental impact.
Option 3 is to dredge when it's needed. Currently they're operating under option 2, but have had to do emergency actions out of season, which take longer owing to procedural issues that slow it down (but they end up doing it anyway. Option 3 removes some of those barriers and will make it more efficient.
---
Posts: 1182
Location: Mooresville, NC and Harkers Island
I remember when the inlet was 30 ft deep between Hatteras and Ocracoke. You could almost throw a rock across. My dad and I used to drift for flounder out the inlet into the ocean side in the 70's, 80's and early 90's. They were always dredging the inside and the channel from the coast guard station to the inlet was deep and easy to run, with only a couple turns.
_________________
25 GAMEFISH
---
Posts: 2606
Location: Pittsboro, NC
Mon Nov 08, 2021 10:30 am
that coast guard station is part of the reason for supporting #3. There's coast guard up at Oregon Inlet and at Fort Macon as well. But if you were to get in between Cape Hatteras and Cape Lookout - it'd really suck if the CG from Hatteras had to wait a couple hours for high tide to roll in so they could get out to you.
---
Posts: 663
Location: Raleigh
Tue Nov 09, 2021 11:19 am
Fished the Marlin Club Tournament last summer. To say the inlet was bad is an understatement. Even in a 36' boat with a 13.5' beam, it was tight when you made the turn at the ferry dock. It was literally like running your boat in a ditch. The boat's wake was breaking on either side of the cut about 10' off either beam. And you had to run it at speed because you'd hit bottom if you slowed down. Very high pucker factor to say the least.


Last edited by ebbtideandy on Fri Nov 12, 2021 8:40 am; edited 1 time in total
---
Posts: 663
Location: Raleigh
Tue Nov 09, 2021 11:44 am
Oh yeah. One more thing that made it even more dicey. When you made the turn in the morning, you were looking directly into the sun.
---
---
---
---
You

cannot

post new topics in this forum
You

cannot

reply to topics in this forum
You

cannot

edit your posts in this forum
You

cannot

delete your posts in this forum
You

cannot

vote in polls in this forum
You

cannot

attach files in this forum
You

cannot

download files in this forum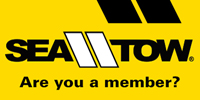 Hatteras Inlet Dredging - Public Comments Sought - SaltwaterCentral.Com