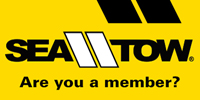 ---
---
Posts: 36

I use gulp curly tail grubs for reef fishing. Was wondering if anyone knew of another good scented plastic that was more durable? Tired of going through so many gulps!
---
Posts: 125
Location: Onslow County, NC
Tue Jun 11, 2019 11:46 am
Try ZMan and some Pro-Cure. While Gulp works great you'll go broke using it. ;-)
_________________
Cash poor....tackle rich.
---
Posts: 4190
Location: Johnston County, NC
Spro buck tail with uncle Josh's pork frog or other uncle josh trailer
_________________
Matador
2200 NauticStar Tournament

You can lead a horse to water but you cant make him THINK.
---
Posts: 443
Location: Oak Island / Garner
Kato wrote:
Try ZMan and some Pro-Cure. While Gulp works great you'll go broke using it. ;-)


Yeah, this is exactly what I've done recently. Too many bluefish have ate the dollar that a gulp costs or dried out on a jig head. I've had two zmans on rods from last fall. Just put a little procure before use. I've caught flounder and trout. Move to live shrimp already, so not a huge sample size so take it for what it's worth. My only confusion or curiosity with zmans is getting the darn things on a jig head. Stuff is so flexible I have a hard time pulling them onto the jig head and secured by the barb.
---
Posts: 31

DOA curly tails work pretty well too. And they're durable, which is the most important thing to a guide who fishes lots of, um, inexperienced anglers who don't knwo the difference between the bottom and a bite.
---
Posts: 37
Location: Sneads Ferry
Tue Jun 25, 2019 10:16 am
The gulp shrimp are more durable than curly tail. I also use zman and other brands with procure, with success, but I find I have the best results with the gulp. A jar typically lasts me a couple trips.
---
---
---
---
You

cannot

post new topics in this forum
You

cannot

reply to topics in this forum
You

cannot

edit your posts in this forum
You

cannot

delete your posts in this forum
You

cannot

vote in polls in this forum
You

cannot

attach files in this forum
You

can

download files in this forum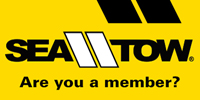 Gulp plastics - SaltwaterCentral.Com