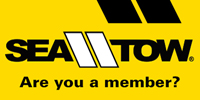 ---
---
Posts: 620
Location: Beaufort
I have never tried planer fishing offshore. I have used #1 and #2 planers for Spanish Mackerel nearshore. What size planer should I use offshore and what depth should I try to obtain with it? I have seen the planer bridal system, which looks to be the easiest way to use this method, but what are the thoughts on using this versus handlining the fish from the planer? Do you guys use the loops in the bridal or do you trim off the locking mechanism on the swivel and go through the hole in the swivel connection on the bridal? I am seeing that the leader needs to be 100' back from the planer from what I read, then you connect the leader with the lure to this. My largest reel is a Penn Squall 30 on a short (5'6")Shimano medium heavy rod. Will this do what I need it to do without having to spend a fortune? Any advice or guidance would be much appreciated!
_________________
Seafox 246 Commander
300 Yamaha
Paynefish
---
Posts: 171
Location: Carolina Beach
5 fisherman will give you 5 different answers to this so here's mine, The wind on bridal works best for us, disconnecting the Planer while fighting a fish is a 2 person deal and generally not that big of a deal as long as you keep the line tight. As far as the size/depth that all depends. We run 8's and 12's at 6-8 mph on Penn 80- 2 speeds and bent butt rods. I'm not sure if you go much larger on the planer that the 30's will have enough drag to hold them, trial and error will tell. Tight lines!
---
Posts: 2567
Location: Pittsboro, NC
as waterhound said, everybody will tell you something different. We tried the wind on bridal and lost our first 3 fish when trying to take the damn planer off. So we scrapped that and now we just handline them in from the planer if one hits it. Try everything out and see what works best for you.
---
Posts: 620
Location: Beaufort
water, was thinking of running a #4-6 with what I have. Do you think that will handle it?
_________________
Seafox 246 Commander
300 Yamaha
Paynefish
---
Posts: 575
Location: Duplin County, NC
I'm going to a bridle system on my next trip, using the one where you clip the ends off the double snap swivel. I've built and tested the bridle, but have yet to catch a fish on it... so jury is still out. I've had plenty of success handlining from the planer, though. It was good enough for grandpa...

With those Squall 30s, you'll need to crank that drag down to run much bigger than a #4. I use a #4 with drone spoons sometimes for kings with a couple of Squall 60s, and they handle it OK with a little bit of creep at 6+ mph.
_________________
Capt Phillip Loughlin
Katfish Kayak and Fishing Adventures, LLC
Kayak Mothership and Offshore Fishing Charters
Canyon Wren - Parker 2320 SC - 300hp Yamaha
---
Posts: 171
Location: Carolina Beach
You are going to have to try it and see, if the drag on the 30 is not enough to hold, it will pull line from the reel and cause you to reset more often or worse get caught up in your spread and make a tangled mess.
---
Posts: 70
Location: Wilmington, NC
When you say offshore do you mean 30 miles or Gulf Stream? Because if you're gearing up to fish the stream….you need to pull #8 and #12 planers which means you need 50 wide minimum and bent butt rod. It's a great investment — planer rod catches more meat than anything else. And we also use ours for deep dropping and high speed trolling—it was a game change for us. Have the tackle shop spool you with braid and they can put on your bridle too so you know it's done right and then have a model bridle to refine for the future.
---
Posts: 620
Location: Beaufort
I appreciate the info folks! I guess I need to go see the guys at the tackle shop and make sure I have it right before I go and get frustrated with it.
_________________
Seafox 246 Commander
300 Yamaha
Paynefish
---
Posts: 9

Wed Aug 04, 2021 10:43 am
---
Posts: 2567
Location: Pittsboro, NC
Wed Aug 04, 2021 10:54 am
I have seen that setup used and it worked very well.
---
Posts: 620
Location: Beaufort
Wed Aug 04, 2021 11:47 am
Good stuff, and I don't have to spend a small fortune on a 50 wide. Thanks guys!!
_________________
Seafox 246 Commander
300 Yamaha
Paynefish
---
Posts: 9

---
---
---
---
You

cannot

post new topics in this forum
You

cannot

reply to topics in this forum
You

cannot

edit your posts in this forum
You

cannot

delete your posts in this forum
You

cannot

vote in polls in this forum
You

cannot

attach files in this forum
You

can

download files in this forum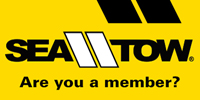 Planer fishing - SaltwaterCentral.Com