---
---
Posts: 4300
Location: 212 Miles too far to the West
Saw some videos on THT about folks dropping a go pro down to about 150 feet and recording video of the bottom and what lives there.

I would really like to try this as some of the bottom areas I fish would be really cool to see without diving on them (no longer a diver).

If you have done this can you share what your set up is and how you rig it?
_________________
Squid Row III - Grady White 258 Walk Around, 225 HP Yamaha

Flounder Pounder II - 16 Sandpiper Skiff, 40 HP Yamaha
---
Posts: 414

Thu Aug 27, 2020 11:17 am
I am also interested, I purchased a cheap alternative from Newegg.com for about 60 bucks. supposed to be waterproof to 200ft.
---
Posts: 72
Location: Wilmington, NC
Thu Aug 27, 2020 12:01 pm
I bought the dive housing from GoPro (rated to 200ft).

Then followed some older posts from this site and others - werewolf I think had shared his design - and made PVC housing which works well for surveying bottom spots. I've got about 3lbs of lead epoxied inside so it sinks.

I have sent it as far as 160ft.

https://youtu.be/-mmWSpUrgVM
---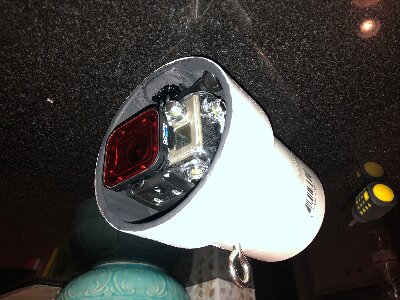 ---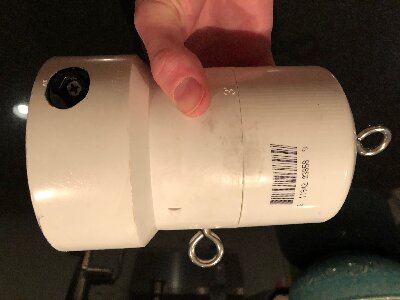 ---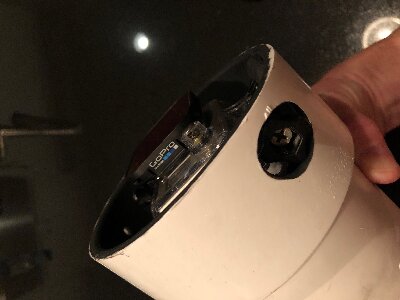 ---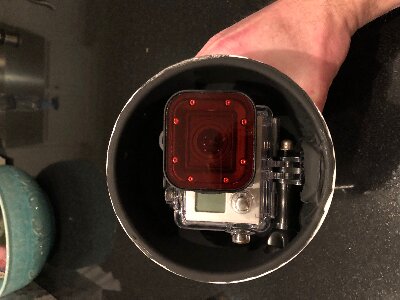 ---
---
Posts: 2624
Location: Pittsboro, NC
Thu Aug 27, 2020 12:50 pm
I'm impressed there's that much light at 160'.
---
Posts: 4300
Location: 212 Miles too far to the West
Wherewithal wrote:
I bought the dive housing from GoPro (rated to 200ft).

Then followed some older posts from this site and others - werewolf I think had shared his design - and made PVC housing which works well for surveying bottom spots. I've got about 3lbs of lead epoxied inside so it sinks.

I have sent it as far as 160ft.

https://youtu.be/-mmWSpUrgVM


Very cool video! How did you secure the camera to the housing?
_________________
Squid Row III - Grady White 258 Walk Around, 225 HP Yamaha

Flounder Pounder II - 16 Sandpiper Skiff, 40 HP Yamaha
---
Posts: 2141
Location: Hampstead
---
Posts: 171
Location: Conway
I have sent one down in 80' by simply taping one of the cheap gopro handles to the anchor line and taping an empty gatorade bottle to the line above the camera for buoyancy. Can't figure out how to post the link here, but it's on youtube under the "Chilly Water Fishing' acct.
_________________
Capt Bevan Hunter
Chilly Water Fishing
Sea Hunt Triton 232
Yamaha 300
---
Posts: 72
Location: Wilmington, NC
Fri Aug 28, 2020 11:21 am
I used a GoPro base from an accessory I dont use...epoxied it to the PVC housing. So the GoPro attaches like it would to any GoPro accessory. I had to cut a hole in the side of the PVC so I can access the bolt for the mount. You can see in the pics
---
---
---
---
You

cannot

post new topics in this forum
You

cannot

reply to topics in this forum
You

cannot

edit your posts in this forum
You

cannot

delete your posts in this forum
You

cannot

vote in polls in this forum
You

cannot

attach files in this forum
You

can

download files in this forum

Anyone use a gopro or similar to look at the bottom? - SaltwaterCentral.Com