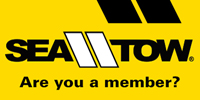 ---
---
Posts: 363
Location: Holden Beach
Hey guys,

Iv only been down at Holden Beach for about 4 or 5 years now and I am still getting to know people every time I go down. Thankfully I don't know many mechanics or guys that work on boats in general. Sometime in the near future I would like to do a "refit" I believe they call it. I love my 31 Cape horn but I am getting up there on the hours and the wires are looking a little rough with minor issues over the year. When the time comes I would like to have the boat rewired with all new gauges and wires and electronics. I may even be considering newer engines. My question is WHO and WHERE do you guys recommend. Iv researched a little and see prices all over the place. I want it done right and want it to last. If that means paying someone that is worth what they are worth I'm fine with that. I just know I don't know enough about it to do it myself. If you guys could give me a ball park on price or a contact who may be right for the job I would appreciate it. The boat operators just as she needs to right now but this is just me getting prepared in the future. Thanks guys.
_________________
31 Cape Horn \"SHOTGUN\"
---
Posts: 2601
Location: Carolina Beach
Hard to give a price until everything is nailed down. I havenít been doing any rewrites as my other business was booming. COVID had put a hurt on me though. I am currently rewiring a 32 Donzi and would be glad to add you to the schedule. Larry 704-488-6607
_________________
Larry R.
Sadie J
larryrowland@cecable.com
704-488-6607
---
Posts: 473
Location: Carolina Beach
Larry does some fine work with fair prices!
_________________
BJ & The Motley Crew
Aboard Doctors Orders


---
Posts: 247

Sun Nov 15, 2020 12:20 pm
Larry worked on my old 31 Cape Horn down at inlet watch. Good dude. Clean work. Very professional. Would use him again.

Dubbs
---
Posts: 719
Location: Greensboro, NC
Hey Larry! Give me a shout sometime because I have a 239 Key West I would like for someone to fix my mess-up.

I put a new dash and switches in but the old light switches don't match the new. Well..... I didn't label well enough so now I am completely lost. I keep the boat at Oak Island but can pull it up to Wilmington and drop it off for ya.

Would like to get the wiring cleaned up a bit too. Everything I hooked up works but the LED lights are dangling, the MOB wireless switch I installed needs to be wired up and some wires need to be routed a little better.

Wesley - 434-770-4925.
_________________
2016 Key West 239FS
---
Posts: 647
Location: Beaufort
Stay away from Anglers Marine
_________________
Seafox 246 Commander
300 Yamaha
Paynefish
---
Posts: 3141

Tue Nov 17, 2020 10:27 am
Larry does great work and can help for sure. Another option would be livewire. I can tell you though they will be the higher end on price. also, this isn't something you want to skimp on either. If you are going to commit to doing it, get it done right the first time.
_________________
2011 SEAHUNT Gamefish 25
TWIN 150 Yamahas
McAttacK

Team Kraken
JB Custom Rods
Check US out on Facebook!
McAttacK Fishing Team

www.mcattackfishing.com
---
Posts: 363
Location: Holden Beach
Mon Nov 30, 2020 10:04 pm
Thanks for the input and help guys. I will have to give Larry a call in the future when I get close to pulling the trigger. I am going to be looking for the whole deal. New wires, pumps, electronics, motors, controls and lights and possible even battery relocation. I don't like the location of the batteries on the 2007 cape horn models being in the back two compartments. Another question is that I have for you guys that I WILL have fixed someway or how is that when I fill my boat up I get strong gas fumes coming from just about everywhere. I have trouble filling my one take as well. I have to blow the vent hose to push fuel through that is just sitting in the line and doesn't go to the tank. Its almost like the fill hose is too low or has a low spot in it. I have such a hard time even seeing my fuel tanks on the 2007 cape horns models. I am not sure how they can fix this but it is something that I want done as well.
_________________
31 Cape Horn \"SHOTGUN\"
---
---
---
---
You

cannot

post new topics in this forum
You

cannot

reply to topics in this forum
You

cannot

edit your posts in this forum
You

cannot

delete your posts in this forum
You

cannot

vote in polls in this forum
You

cannot

attach files in this forum
You

cannot

download files in this forum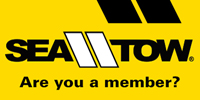 Cape Horn Rewire - SaltwaterCentral.Com