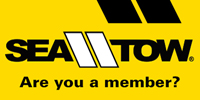 ---
---
Posts: 4

My Family and I are heading to Riviera Maya for a week and want to get with a captain down there that doesn't treat us like tourist or land lovers. We all frequently fish Gulf Stream off the NC coast. Anyone have any recommendations for great charters down there??
---
Posts: 2637
Location: Pittsboro, NC
wish you luck. i think we've all run into that tourist city charter captain that drags four lines with no bait, takes a nap, and then collects the fee without having to clean the boat.

If nobody chimes in - best advice I can give is to go watch the docks for a couple days and see who actually brings in fish.
---
Posts: 357
Location: greenville & emerald isle
Capt. Rick's charters is who we use about 8 years ago. Had a great time and caught some Dorados, barrcudas and raise a bill fish. Good luck and enjoy your trip!
_________________
2018 23\' Outrage 250 Verado
---
Posts: 665
Location: Todd, NC
Capt Roberto Navarro or Capt Jeremias Lusa out of Puerto Aventuras just south of PDC are some of the best jigging and deep dropping charters you'll find in the area

small boats 1-4 people, not gonna be trolling for peanuts - jigging jacks, grouper, pelagics etc

https://www.facebook.com/jlcfishing
https://www.facebook.com/roberto.navarroquiroz.9
_________________
Headboat Superstar

To all you virgins out there, thanks for nothing!
---
---
---
---
You

cannot

post new topics in this forum
You

cannot

reply to topics in this forum
You

cannot

edit your posts in this forum
You

cannot

delete your posts in this forum
You

cannot

vote in polls in this forum
You

cannot

attach files in this forum
You

can

download files in this forum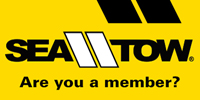 Riviera Maya charters - SaltwaterCentral.Com