---
---
Posts: 1172
Location: Carolina Beach
Plan to head up North in about four weeks stopping at Oregon Inlet. Like our inlets here by CB there's always info that makes it sound trechouras. Anyone got real world info instead of hearsay. Last thing I read was a dredge there for five days but bo intel on what there going to dredge.
_________________
Think I will change the name of my boat to Livin The Dream!!
---
Posts: 1302
Location: Morehead City
It is absolutely horrible went out 2 weeks ago the bar isn't as bad as it was last year but getting to the bar is what's the bad part. We had to pass through the south span of the bridge and literally only have about 5 ft of clearance of either side of the bridge linings. You also have to practically hit it at wot to keep from bumping the bottom and some still do. So yes it is as bad as it sounds
_________________
Reeel Serious
28 MAKO twin 150s
---
---
Posts: 42

No recent experience here, but a good option (in addition to some real world advice) is to check out up to date charts as well like the free online chart viewer or the boating app. Use as many tools to your advantage as possible, of course, as well as common sense and real world knowledge.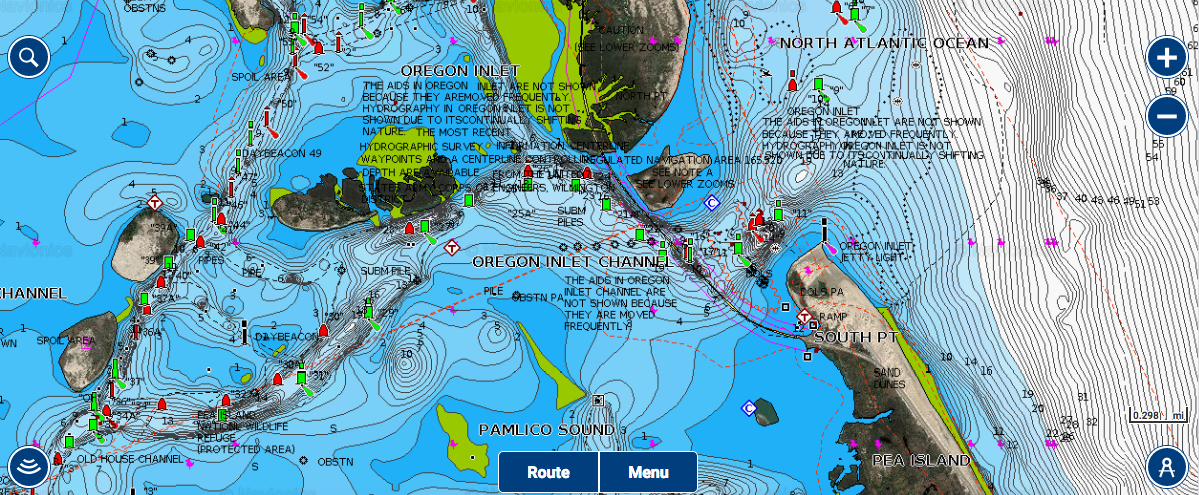 ---
Posts: 88
Location: Edenton NC
---
---
---
---
You

cannot

post new topics in this forum
You

cannot

reply to topics in this forum
You

cannot

edit your posts in this forum
You

cannot

delete your posts in this forum
You

cannot

vote in polls in this forum
You

cannot

attach files in this forum
You

can

download files in this forum

Hatteras Inlet Fishing - SaltwaterCentral.Com