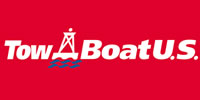 ---
---
Posts: 794
Location: atlantic beach
my vhf radio on the boat is recieving good but very weak out put any one steer me in the right direction?
_________________
2012/ 27xs onslow bay 300 verados
---
Posts: 49
Location: up the W O riv stella
I had same issue. Check your antenna. if possible connect to one you know is good and when you do a radio check ask for their location.
---
Posts: 89
Location: Topsail Beach
Had a similar issue a few years back that turned out to be a broken solder joint at the base of the antenna. Also check your output switch, if dual output meaning output of 25 watts or 5 watts make sure you switch to 25 watt. Ok, yes I finally figured this out after 2 trips where I could hear my buddy boat but he couldn't hear me.
---
Posts: 825
Location: Chapel Hill/Pine Knoll Shores, NC
After making adjustments, you can use the automated radio check on channel 27, and hear exactly what your output sounds like on the playback.
---
Posts: 725
Location: Ilm
Key up on 25 watts and hold it for a few long seconds, does it say low battery? or does it turn off? If so, its mostl likely a bad ground. I have one of ours wired directly to the battery's ground so we dont have any more issues.
Like others have stated, you can also key up on channel 26 or 27, whcihever is your local seatow radio check. Key up and hold for five seconds with motor running, then without. Youll hear any back gound noise come back to you in the recording. If its garbled, its probably a ground.
Antenna can also house gremlin like others have stated, they like to hide in there too.
Good luck.
---
Posts: 794
Location: atlantic beach
thanks will try
_________________
2012/ 27xs onslow bay 300 verados
---
Posts: 108
Location: High Point, NC Carolina Beach, NC. On assignment Pascagoula, MS
If you decide you need an antenna, i have a 6 footer you can have if your interested. Not sure of the model, but will be glad to look. I keep moving it place to place in my shop, ready to just get out of the way. Send me a PM if you're interested.
---
---
---
---
You

cannot

post new topics in this forum
You

cannot

reply to topics in this forum
You

cannot

edit your posts in this forum
You

cannot

delete your posts in this forum
You

cannot

vote in polls in this forum
You

cannot

attach files in this forum
You

can

download files in this forum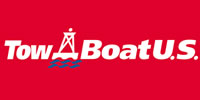 vhf radio - SaltwaterCentral.Com