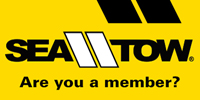 ---
---
Posts: 2926
Location: Wilmington NC
Looking for someone who services Internationals. I seem to remember someone in Florida, but I don't recall his name or contact info. If anyone has it please share it.
Thanks,
Barry
_________________
La Dolce Vita (The Sweet Life)
Sailfish 2660

USN Submarine Veteran
Knight of Neptune
USS Corporal SS346
Death From Below

There are only 2 types of ships.
Submarines and Targets

Coastal Carolina Submarine Veterans

Cape Fear Anglers
---
Posts: 87

---
Posts: 2926
Location: Wilmington NC
Thank you
_________________
La Dolce Vita (The Sweet Life)
Sailfish 2660

USN Submarine Veteran
Knight of Neptune
USS Corporal SS346
Death From Below

There are only 2 types of ships.
Submarines and Targets

Coastal Carolina Submarine Veterans

Cape Fear Anglers
---
Posts: 93
Location: Bolivia, NC
Barry,

Talk to me at the next Cape Fear meeting...…….
_________________
John Lyons
Fishfull Thinking- 2018 Parker 2510 DV twin Yamaha 250\'s
---
Posts: 2926
Location: Wilmington NC
Will do, thanks. Hope the cruise was good. See you then.
_________________
La Dolce Vita (The Sweet Life)
Sailfish 2660

USN Submarine Veteran
Knight of Neptune
USS Corporal SS346
Death From Below

There are only 2 types of ships.
Submarines and Targets

Coastal Carolina Submarine Veterans

Cape Fear Anglers
---
Posts: 1170
Location: Carolina Beach
Rick is the man!! I have been using him for about six years and have never been disappointed. Only reel service where you get constant updates and info and your reels come back with a bill which you don't pay until your happy with his work. Where do you get to see and try what you had done before paying the bill??

Guy has a stock of custom reel handles and parts and special drag washer systems to be able to put more heat on a reel than with normal washers.
He reworked a 6/0 Red senator for me and its bullet proof for wahoo fishing.
_________________
Think I will change the name of my boat to Livin The Dream!!
---
Posts: 87

He re-worked some old Ambassadeur baitcasters for me.

Smooth as silk and really clean when they came back,

Bobby
---
---
---
---
You

cannot

post new topics in this forum
You

cannot

reply to topics in this forum
You

cannot

edit your posts in this forum
You

cannot

delete your posts in this forum
You

cannot

vote in polls in this forum
You

cannot

attach files in this forum
You

can

download files in this forum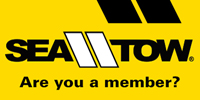 What is party boat fishing like in your local area? - SaltwaterCentral.Com