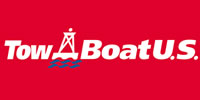 ---
---
Posts: 2

Why does
My live well stop working when the boat is moving over 10 knot. Works fine while i am trolling?? Thanks
---
Posts: 89
Location: Topsail Beach
Do you have a high speed pickup?
---
Posts: 825
Location: Chapel Hill/Pine Knoll Shores, NC
And which way is the opening pointed, front or rear?
What kind of pump are you using.
---
Posts: 2

I dont know about the high speed pick up, i replaced the pump about a year ago . The intake for it is on the back of the boat. Any advice on what type of pump to get. Thank you
---
Posts: 723
Location: Ocean, NC
On the back, like the transom? It above water when going more than 10kts? Usually pickup is on the bottom of the boat.
_________________
2006 Sailfish 2360
---
Posts: 339

Did it ever work at high speed before or did it just stop recently? If you are getting water at slow speed your pump is fine. Show a picture of your set up and we might see what's wrong.
---
Posts: 2601
Location: Carolina Beach
Sounds weird. Pickup should be on the bottom and discharge on the back. Lets get pics of the inside and out as suggested above.
_________________
Larry R.
Sadie J
larryrowland@cecable.com
704-488-6607
---
Posts: 162

---
Posts: 1059
Location: Beaufort Inlet
---
Posts: 91
Location: Lockwood Folly / Lawndale NC
Fri Aug 18, 2017 12:33 pm
Thanks for the link Batman. I just ordered one off of E-bay. Looks like a good fix.
---
---
---
---
You

cannot

post new topics in this forum
You

cannot

reply to topics in this forum
You

cannot

edit your posts in this forum
You

cannot

delete your posts in this forum
You

cannot

vote in polls in this forum
You

cannot

attach files in this forum
You

cannot

download files in this forum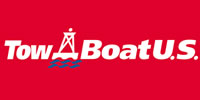 Live well - SaltwaterCentral.Com