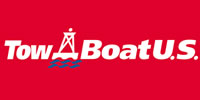 ---
---
Posts: 26

Heard of this recipe so I gave it a try. I was really suprised how good it was. Seasoned the fillets with lemmon pepper and garlic salt. Then coated top with mayonaise. Topped it off with granulated Parmesan cheese and grilled on one side only. I never really thought mayonaise and fish could go together but it was really good.
---
---
Posts: 14
Location: Newport, NC
Sounds great!
Another good way to do spanish is to put a layer of sliced tomato across the top, and cover it with a cheese slice (provolone is generally what I use) then sprinkle some dill on top.
Easy way to cook it on one side with the skin still on.
_________________
2017 Carolina Skiff 218 DLV w/ Suzuki-140 on a jack plate
---
Posts: 2352
Location: Ocean Isle Beach
You are correct about the mayo but Nickepollack my wife is a Yankee transplant and will only put up with skin on flounder. She will do about the same as OP and the Spanish will be here real soon.
---
Posts: 4181
Location: Johnston County, NC
Sun Apr 21, 2013 12:59 pm
I am cooking some speckled trout today. What do you guys think about some mayo and parmesan on speckled trout? How thick is the mayo layer on the fish? Do you put enough to just make the parmesan stick or a little thicker?
_________________
Matador
2200 NauticStar Tournament

You can lead a horse to water but you cant make him THINK.
---
---
---
---
You

cannot

post new topics in this forum
You

cannot

reply to topics in this forum
You

cannot

edit your posts in this forum
You

cannot

delete your posts in this forum
You

cannot

vote in polls in this forum
You

cannot

attach files in this forum
You

cannot

download files in this forum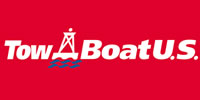 Spanish Fillet - SaltwaterCentral.Com