---
---
Posts: 79
Location: Wallace, NC
Any signs of Bonito around Sneadís Ferry area?
---
Posts: 4196
Location: Johnston County, NC
I don't have a report but if you are waiting on a report to be posted then you will miss the best bite. With the warm days ahead I would fish this weekend and next. I would start looking from Diver's, work up near Honeymoon and back out toward Christmas. I bet you run into them. I would use DD to locate them if they aren't busting the surface.
_________________
Matador
2200 NauticStar Tournament

You can lead a horse to water but you cant make him THINK.
---
Posts: 69
Location: Loris,SC
I seen a few on the frying pan tower cam today.
_________________
2015 EPIC 22sc (sold)
2015 Yamaha F200xb (sold)
---
Posts: 129
Location: Surf City NC
Prepare for the "Should have been here yesterday" Murphy's Law and plan to arrive yesterday.
---
---
Posts: 59
Location: North Topsail Beach/Sneads Ferry/Hope Mills
Last weekend I was told they were at Xmas rock... was told by a charter captain.
---
Posts: 3141

They are inshore as well as offshore. Inshore fish haven't been biting well at all. That will probably change today on if the warm days hang around
_________________
2011 SEAHUNT Gamefish 25
TWIN 150 Yamahas
McAttacK

Team Kraken
JB Custom Rods
Check US out on Facebook!
McAttacK Fishing Team

www.mcattackfishing.com
---
Posts: 79
Location: Wallace, NC
Bigblue wrote:
What's water temp they usually run in
62/64 is prime temps for them
---
Posts: 3080
Location: middle of the ocean somewhere
I've been catching them in 57 degree water for the past 2 weeks.
_________________
Capt. John Mallette
910-934-2628
www.carolinaoffshorefishing.com

\"ALCOHOL,TOBACCO,AND FIREARMS should be a convienience store, not a Gov. agency.\"
---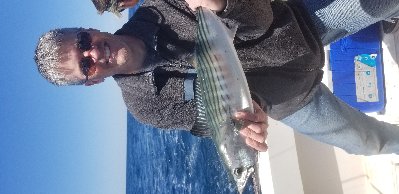 ---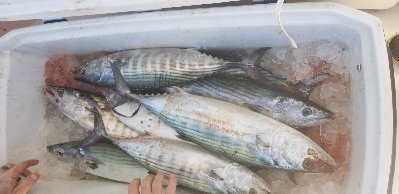 ---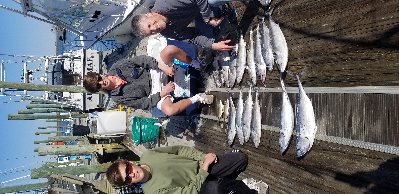 ---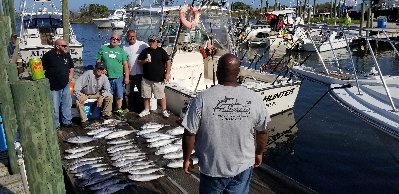 ---
---
---
Posts: 2224

Yum Yum!!
_________________
SeaHunter 41
17 Mitzi Skiff
---
Posts: 79
Location: Wallace, NC
Tue Apr 17, 2018 12:41 pm
Very nice hope to get on them this weekend
---
Posts: 1036
Location: Beaufort Inlet
---
---
---
---
You

cannot

post new topics in this forum
You

cannot

reply to topics in this forum
You

cannot

edit your posts in this forum
You

cannot

delete your posts in this forum
You

cannot

vote in polls in this forum
You

cannot

attach files in this forum
You

can

download files in this forum

Bonito - SaltwaterCentral.Com